CK5072 Carburetor Rebuild Kit for 1957-1967 MOPAR Carter AFB Carburetors
Premium kit featuring complete Viton pump assembly, pump inlet and outlet check valves, air cleaner gasket and flange gaskets and other parts as shown.
We also have a standard kit with a leather pump.
Made in USA. Ethanol compatible. Includes instructions.
Carburetor Numbers Serviced With This Kit
2448S
2641S
2642S
2650S
2651S
2652S
2653S
2744S
2925S
2926S
2927S
2950S
2968S
2969S
2970S
2991S
3101S
3103S
3104S
3105S
3106S
3107S
3108S
3131S
3133S
3134S
3140S
3152S
3247S
3249S
3250S
3251S
3252S
3253S
3254S
3255S
3256S
3257S
3258S
3259S
3309S
3374S
3375S
3437S
3438S
3478S
3486S
3520S
3611S
3612S
3613S
3614S
3615S
3644S
3855S
3856S
3857S
3858S
3859S
3860S
3871S
4120S
4130S
4131S
4139S
4140S
4200S
4295S
4298S
4299S
4324S
4325S
4343S
4402S
4430S
4431S
4432S
4619S
4620S
4621S
4742S
4745S
4746S
4969S
4970S
4971S
2773S
2787S
2789S
2794S
2797S
2801S
2805S
2806S
2812S
2813S
2823S
2836S
2854S
2855S
2856S
2894S

Applications
Some carburetors used a different float which is not currently available. This float may be subsitituted for the original.
1957-1967 Chrysler, Dodge, Plymouth Carter AFB carburetors
Please check the carburetor number to ensure this is the correct kit. Some Mopar AFBs use other kits.
The carburetor number is stamped on the front passenger side foot of the carb and may also be on a tag.
Also Available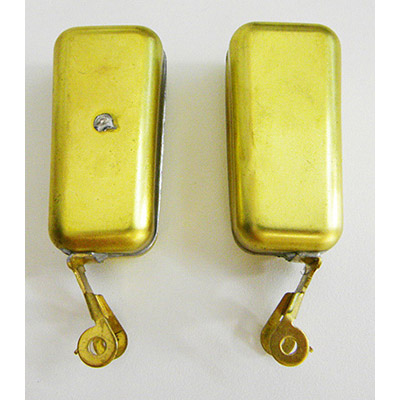 Carburetor float pair