cm139: Ebook carburetor service manual - 28 pages, 17 MBytes, pdf format
Complete service manual: Comprehensive factory service information for the Ford (Motorcraft) Model 2150 carburetor. Includes theory, diagrams and complete overhaul procedures. Fast, secure e-book download.

Covers the Ford 2150 carburetor used on 1974-1981 Ford, Mercury and Lincoln cars as well as Ford trucks.
Thumbnails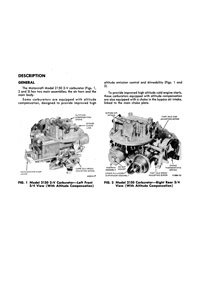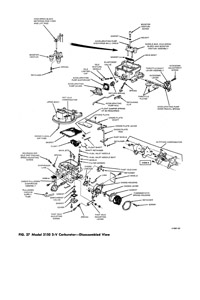 Table of Contents
Ford Model 2150 2-V Carburetor Manual

Description
Adjustments
Removal and Installation
Disassembly
Major Repair Operations - Disassembly
Assembly
Exploded View

Ford Model 2150 2-V Adjustments

Fast Idle Adjustment
Curb Idle Stop Configurations
Curb Idle Stop Adjustments
Choke Plate Pulldown Adjustment
Fast Idle Cam Adjustment
Dechoke Adjustment
Accelerator Pump Adjustment
Float Level Dry Adjustment
Fuel Level Wet Adjustment