cm202: Ebook carburetor service manual - 66 pages, 122 MBytes, pdf format
Complete service manual: Comprehensive factory service information for the Rochester M2MC and M2ME carburetor. Includes theory, diagrams, specifications and complete overhaul procedures. Fast, secure e-book download.

Covers the Rochester M2MC and M2ME carburetors used on 1979-1987 car and truck applications.
Thumbnails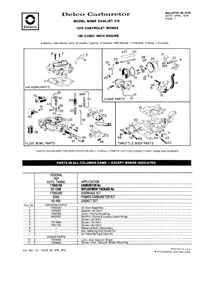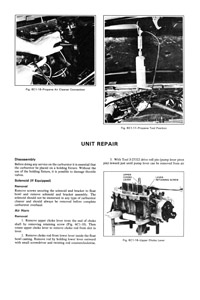 Table of Contents
Dualjet M2MC/M2ME Service Manual

General Description
On-Car Service
Carburetor Replacement
Adjustments
Unit Repair - Disassembly
Assembly

1979 Parts Lists

17059184
17059193-17059194
17059130-17059133
17059170-17059171
17059180
17059190
17059196
17059491
17059498
17059108-17059110
17059134-17059137
17059138-17059141
17059430-17059432
17059434-17059436

1980-1986 M2MC/M2ME Data

1980 Dualjet M2MC-M2ME Exploded Diagram
1981 and Later M2MC-M2ME Exploded Diagram
Parts Lists

17080100-17080106
17080107-17080131
17080132-17080142
17080174-17080190
17081101-17081144
17081145
17081170-17081174
17081175-17081493
17083172
17085170
17086170