cm476: Ebook carburetor service manual - 24 pages, 14 MBytes, pdf format
Complete service manual: Comprehensive factory service information for the Carter BB updraft carburetor. Includes theory, diagrams, specifications and complete overhaul procedures. Fast, secure e-book download.

Covers Carter BB, BB1, BB1A and BB1D updraft carburetors, including universal (service replacement) models.
Thumbnails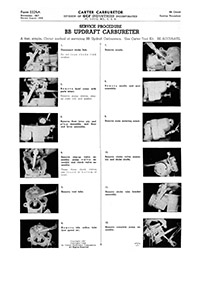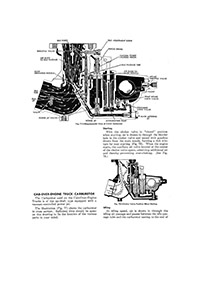 Table of Contents
Carter BB Updraft Service Manual
BB Updraft Service Procedure
BB Updraft Circuits
1941 Chevrolet BB Updraft Service Carter BB
Updraft Universal Carburetors
1939-40 Chevrolet COE 447S
1941-49 Chevrolet COE and FC 489S 517S 699S
1950-57 Chevrolet COE and FC 745S 871S 2075S
1940-48 Dodge Truck COE 6C1 6C2 6D1 6D1 6D1R 6E1 6F1 6G1
1948-49 Dodge Truck COE 6M1
1950-55 Dodge Truck COE 6N1 6N2